"Green" Taphole Clay & Cement Castables

Leading German manufacturer of Taphole Clay to Blast Furnaces and Submerged Arc Furnaces. Tailor-made and PAH free "green" clay. Specific formula for each furnace/process/productivity level, resulting in extraordinary stability but also in flexibility when changes occur. Operator friendly. Lungmuss in Dortmund is ISO 9001 certified.

Lungmuss is also a large manufacturer of quality Castables for the steel & ferroalloys industry, especially Delta roofs for EAFs, runners and ladles. Sets the German industry standard. Excellent references.


Graphite Electrodes for EAFs, Ferroalloys and additives.
Proven supplier of Graphite electrodes to the steel and ferro alloy industry. Trasteel is today one of the most respected suppliers of graphite electrodes worldwide. The list of satisfied furnace operators taking advantage of Trasteel electrodes is growing very rapidly. Together with Trasteel, we offer you very good products, delivered with guarantees and exceptional financial terms and conditions. In addition to steel EAFs, high quality electrodes for composite electrodes for Silicon SAFs are available.
Trasteel also offers MgO bricks and their own engineering department for lining design; long lining life in ladles, furnaces, torpedos, etc. Trasteel owns and operates its own mine and brick plant.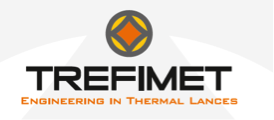 Advanced Oxygen LancesTrefimet, the global market leader for advanced Oxygen Lances. Operates faster, safer and easier with higher precision than standard steel pipes, resulting in increased refractory life, less waste and reduced oxygen cost. Very operator friendly. Patented lances and fast connectors. Significantly reduces emissions and operator exposure time to hazardous areas. Much increased taphole life reduces refractory cost and down-time for repairs.

Carbon Electrodes for Submerged Arc FurnacesHigh quality large diameter Carbon Electrodes sourced from one of the largest suppliers in the world. Annual capacity of 50 000MT. Envicom and LG Electrodes have worked diligently to continuously increase the quality of the large diameter amorphous carbon and graphitized electrodes produced. This effort has resulted in today's high-quality products that offer very low and stable consumption on all types of submerged arc furnaces. Excellent references on demanding furnaces. Male/female or pin joints available.In addition, LG Electrodes supplies graphite stinger electrodes for furnace tapping and UHP graphite pins/nipples for electrode jointing.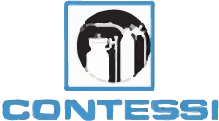 Oxygen Lance Holders and Cutting Equipment

For over 80 years, Contessi based in Genoa Italy, has manufactured equipment for oxygen cutting in steel mills, foundries and scrap-cutting operations. One of their most well-known products is their complete range of holders for oxygen lances. They are also a market leader for the equipment supplied for oxygen blowing and injection. 


Carbon & Graphite Furnace Linings
'FYG (FangYuan Group Ltd) – leading global refractory supplier to blast furnaces and submerged arc furnaces of Carbon/graphite bricks, carbon blocks and graphite parts; offering excellent lining life and low investment. Result; lowest cost per ton of metal produced. We offer together with FYG, complete freeze lining design, installation and supervision.Excellent quality; ISO 9001 approval. References includes ArcelorMittal, Baosteel, Anshan Steel, Maringa, SSAB Sweden and Transalloys.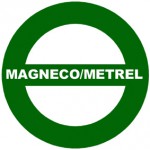 Cement Free Castables

Magneco/Metrel, manufacturers of unique monolithic, Metpump® brand, pumpabel refractory castables. Utilize colloidal silica (sol-gel) bonded, "no-cement" technology. Provides significantly reduced installation time, minimal dry-out, reduced downtime, superior performance, significantly reduced fuel rates, improved lifetime and increased production availability.

Metpump® are designed to be easily and quickly applied by pneumatic shotcreting, minimizing application "rebound" loss, minimizing dry-out and downtime, increasing furnace availability and providing exceptional performance.

Offers over 150 different material grades; several for making precast shapes, including Delta roofs, runners and ladles. Excellent references in the following applications: Aluminium, Steel & Iron making, Glass furnaces and Cement, including SSAB Sweden.


EAF parts in copper and complete dust recycling systems For every part of the Electric Arc Furnace: 100% monolithic casted copper components without welding with internal canals of rectangular cross-section in which the water circulates. MIWENTI has a copper foundry and copper workshop in Northern Italy. It has gained experience over 30 years in the manufacturing and supplying of products based on the copper technology to the steel industry.They have focused their knowledge on developing new technologies or applications with the aim of increasing the performance and safety of the operators, reducing the production costs and maintenance costs and increasing the efficiency of the process. Included in their portfolio is the patented slag door Geko™; a water cooled copper cylinder that replaces the use of graphite electrodes in that part of the furnace. Guaranteed for 20 000 heats!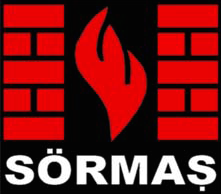 Ceramic Refractory Bricks and Castables
Plant capacity in Turkey: 60 000 tons per year. ISO 9001 certified.Starting the production in 1980, the company manufactures fired clay, high alumina, insulation, andalusite, alumina-SiC, corund, chrome-corund, magnesite, magnesite- chrome, chromite, spinel and resin bonded alumina-carbon, alumina-SiC-carbon, alumina-magnesia-carbon, magnesia-carbon bricks, along with mortars, castables, ramming and gunning materials.Excellent references in the Iron and Steel, Cement, Glass, Lime, Aluminum, Metallurgy and Ceramic industries.

Pump Systems & Components for High Pressure WaterINOXIHP in Genova, Italy designs and manufactures a complete range of state of the art plunger pumps for any high pressure hydraulic needs with a superior performance and reliability, also in the most demanding environments. This includes complete lines for water descaling. INOXIHP also manufactures a wide range of valves for many applications in the steel, metallurgical, manufacturing and mining industry. Typical applications include rolling mills, presses, coal mining and hydraulic testing.

SAF parts including taphole clay guns/drills and casting frames from DHHI"No taphole, no furnace". All SAF operators know the importance of proper taphole management. That includes using reliable SOP as well as the best tools to get the work done. 24/7, year in and year out. This ensures safety, high productivity and minimum wear of the taphole refractories. Several of these tools are supplied by Envicom; unique Trefimet oxygen thermal lances, PAH free taphole clay from Lungmuss and reliable holders, lance igniters and O2 equipment from Contessi.In addition, we can provide our customers with high quality taphole clay guns and drills to complete the package. For this, we cooperate with DHHI, a Chinese based company that has supplied over 300 Submerged Arc Furnaces to the world since 1959. This includes SiMn, Si, FeSi, TiO2, FeNi and CaC2 furnaces.  In 2001 their subsidiary Ocean Hydraulic supplied its first taphole gun and drill. Since then, over 500 units have been supplied to tapholes worldwide. In addition to guns and drills, rodding and cleaning devices are available. International customers include Xstrata and Eramet.   DHHI operates several iron foundries.