Taphole Clay & Refractory Castables
Leading German manufacturer of Taphole Clay to Blast Furnaces and Submerged Arc Furnaces. Tailor-made PAH free clay. Specific formula for each furnace/process/productivity level, resulting in extraordinary stability but also in flexibility when changes occur. Operator friendly. Lungmuss is ISO 9001 certified.
Lungmuss is also a large manufacturer of quality castables for the steel & ferroalloys industry, especially runners and ladles. Sets the German industry standard. Excellent references.

Graphite Electrodes for Electric Arc Furnaces
Leading supplier of graphite electrodes and MgO refractories to the steel and ferro alloy industry. Trasteel is today one of the most respected suppliers of graphite electrodes worldwide. The list of satisfied furnace operators taking advantage of Trasteel electrodes is growing very rapidly. Together with Trasteel, we offer you:
an experienced Customer Technical Service team in Europe – this ensures high productivity level in customer shop
QA engineers based in China to test/inspect each and every shipment – extraordinary low breakage rate – ensuring the lowest total production cost.
short delivery times with inventories kept in strategic locations in Europe – no risk for shipments causing supply disturbances
production at a plant that is certified according to environmental management system ISO 14001
a proven product – excellent references around the world – ensures high productivity level in customer shop
products where only the best raw materials are used; needle coke and pitch supplied from the leading western suppliers – ensures low electrode consumption & breakage rate
MgO bricks and engineering department for lining design; long lining life in ladles, furnaces, torpedos, etc.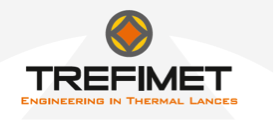 Advanced Oxygen Lances
Trefimet, the global market leader for advanced Oxygen Lances. Operates faster and easier with higher precision than standard lances, resulting in increased precision and reduced oxygen cost. Very operator friendly. Patented lances and fast connectors. Significantly reduces emissions and operator exposure time to hazardous areas. Much increased taphole life reduces refractory cost and down-time for repairs.

Carbon Electrodes for Submerged Arc Furnaces
High quality Carbon Electrodes sourced from one of the largest suppliers in the world. Annual capacity of 50 000MT. Envicom and LG Electrodes have worked diligently to continuously increase the quality of the large diameter amorphous carbon and graphitized electrodes produced. This effort has resulted in today's high quality products that offer very low and stable consumption on all types of submerged arc furnaces. Excellent references on demanding furnaces. Male/female or pin joints available.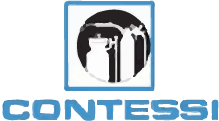 Oxygen Lance Holders and Cutting Equipment
For over 80 years Contessi has pursued and maintained quality in the design and manufacture of equipment for manual and automated oxygen cutting for heavy duty operations in steel mills, foundries and scrap-cutting facilities. Contessi is the market leader enjoying a high regard worldwide for its oxygen blowing and injection equipment for steel mill applications.

Söderberg Electrode Paste
Quality supplier of Söderberg Electrode Paste as used in SAFs. Excellent quality control offers stability and reliability in use. Extraordinary cost efficient products. Also supply graphitic grade pastes, proven for use in composite electrodes for Si metal production. ISO 9001 certified. Total plant capacity at Jinli Carbon: 100 000 MT. Customer list includes POSCO, JSA and Nippon Steel.

Carbon & Graphite Furnace Linings
FangYuan Group Ltd – leading global refractory supplier to blast furnaces and submerged arc furnaces of large carbon blocks, carbon bricks and graphite refractories; offering excellent lining life and low investment. Result; lowest cost per ton of metal produced.
Excellent quality; ISO 9001 as well as Paul Wurth quality system approval. References includes ArcelorMittal, Baosteel, Anshan Steel and Transalloys. New plant built (2009) with 60 000 ton/year production capacity. Also offers a patented and unique furnace taphole design. Complete lining design and engineering. Offers together with Envicom, complete installation and supervision services.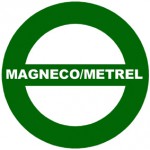 Cement Free Castables
Magneco/Metrel, manufacturers of unique monolithic, Metpump® brand, pumpabel refractory castables. Utilize colloidal silica (sol-gel) bonded, "no-cement" technology. Provides significantly reduced installation time, minimal dry-out, reduced downtime, superior performance, significantly reduced fuel rates, improved lifetime and increased production availability.
Metpump® are designed to be easily and quickly applied by pneumatic shotcreting, minimizing application "rebound" loss, minimizing dry-out and downtime, increasing furnace availability and providing exceptional performance.
Offers over 150 different material grades; several for making precast shapes, including Delta roofs, runners and ladles. Excellent references in the following applications: Aluminium, Steel & Iron making, Glass furnaces and Cement.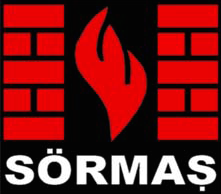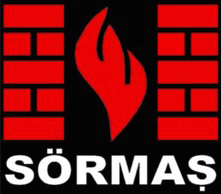 Ceramic Refractory Bricks and Castables
Plant capacity in Turkey: 60 000 tons per year. ISO 9001 certified.
Starting the production in 1980, the company manufactures fired clay, high alumina, insulation, andalusite, alumina-SiC, corund, chrome-corund, magnesite, magnesite- chrome, chromite, spinel and resin bonded alumina-carbon, alumina-SiC-carbon, alumina-magnesia-carbon, magnesia-carbon bricks, along with mortars, castables, ramming and gunning materials.
Excellent references in the Iron and Steel, Cement, Glass, Lime, Aluminum, Metallurgy and Ceramic industries.

Pump Systems & Components for High Pressure Water
INOXIHP in Genova, Italy designs and manufactures a complete range of state of the art plunger pumps for any high pressure hydraulic needs with a superior performance and reliability, also in the most demanding environments. This includes complete lines for water descaling. INOXIHP also manufactures a wide range of valves for many applications in the steel, metallurgical, manufacturing and mining industry. Typical applications include rolling mills, presses, coal mining and hydraulic testing.